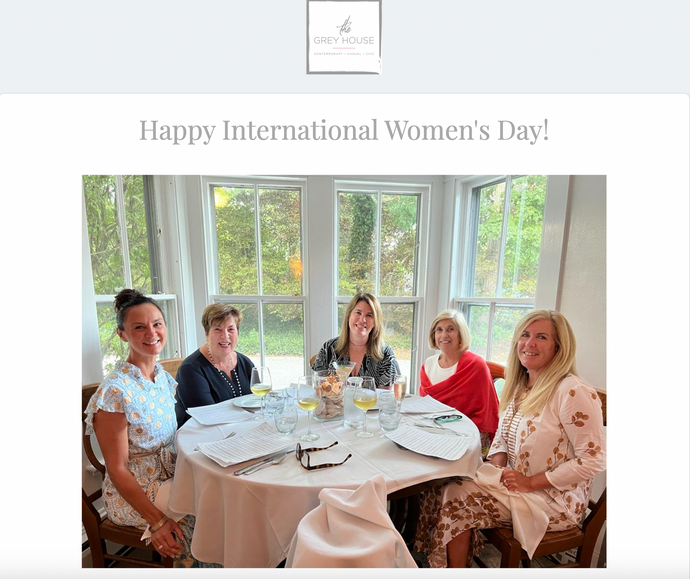 We are so proud to celebrate the accomplishments of the women in our lives and the incredible female-owned businesses that make up our community.

At The Grey House Boutique, we are honored to be part of this amazing group of women entrepreneurs. We are constantly inspired by the hard work and dedication of our customers and staff.

We hope you will join us on March 8th, in celebrating the amazing accomplishments of women around the world.