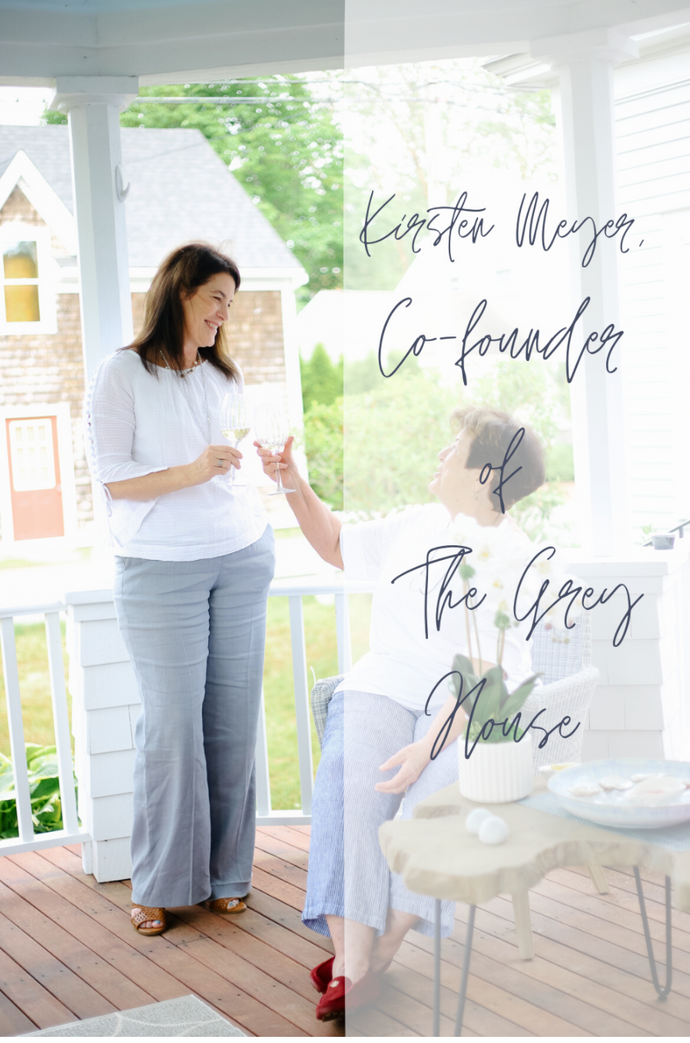 Let's talk shop- Q&A with our co-founder 
A: I tell them to immediately start a look book on paper or online to help guide them in defining and communicating their style and I tell them to never underestimate the importance of spatial awareness and circulation patterns.  
Often people think they know what their style is, modern, contemporary, traditional, coastal, eclectic the list goes on. But different words mean different things to different people but if you keep a look book you can immediately see a pattern of style appear and you may even surprise yourself. Next, Spatial awareness and circulation patterns are key factors in designing, whether it is a persons home or just one room. Get these two things wrong and you will realize it very quickly. Top tips: make a drawing on a piece of paper of how you want the furniture organized and then use arrows to draw the circulation of the room, how people move through and around the space. This will help identify areas of high traffic and where more space may be needed. Also, take masking tape and mark the floor space for the furniture you are looking to purchase, ensure not only that the furniture will fit but that space around the furniture is sufficient. I cannot tell you how often I hear someone say, "I thought it would fit". Don't think, just measure. 
A: I would say we focus on functionality of space and the versatility of the furniture we use in our designs.
I  think about versatility when I am designing. Most homes at the Cape or indeed anywhere demand flexibility, due to the busy lifestyles we live or the multi-generational usage that has become so commonplace. Therefore when I see a swivel chair my eye is immediately drawn to it. They open up one space to another, think anchors in the living room that can and rotate and engage in activities happening in the kitchen or dining room, instantly changing the space and how it is defined, or with one turn changing a view from the living room to the ocean. Perfection. My second head turning item would have to be nesting tables. I love them! The versatility it fantastic, use them in between two chairs, separate them and have one on either end of a sofa, have them tight together if space is limited, nest them further apart if you need more volume, the list goes on.
A: I have three guiding principles: P

roduct meets the intrinsic style of The Grey House beach chic and contemporary living,  they must strive to be unique and balance the design triangle of style, quality and affordability.  
Search for products that are unique and can't be found in other shops in my area, which is why many of my gifts, jewelry, and clothing are sourced in Europe or often with small artisans in the US. 




Ensure the products reflect the marriage of beach chic and contemporary living which is intrinsic to our style at The Grey House.




Find products that strike a balance in the design triangle of: style, quality and affordability. If you look hard enough and take your time this can be managed at varying price levels, for the client that just wants to freshen up their summer cottage cape house to the client that wants to redesign their dream home or for the client that wants a fun every day piece of necklace to that special piece for a wedding.
The best part is that I get to spend more time with my family. I have spent over 27 years living abroad, working and raising my children. Summer always meant the cape for me, but it was always too short. Now my mother and I are working hard to build something together, while enjoying the entire summer with family. I love starting the day working with my mother and enjoy even more ending the day at our secret spot at Seymour Pond, with a good bottle of wine, watching the sun slowly set as my children and my mom enjoy a very special time together.