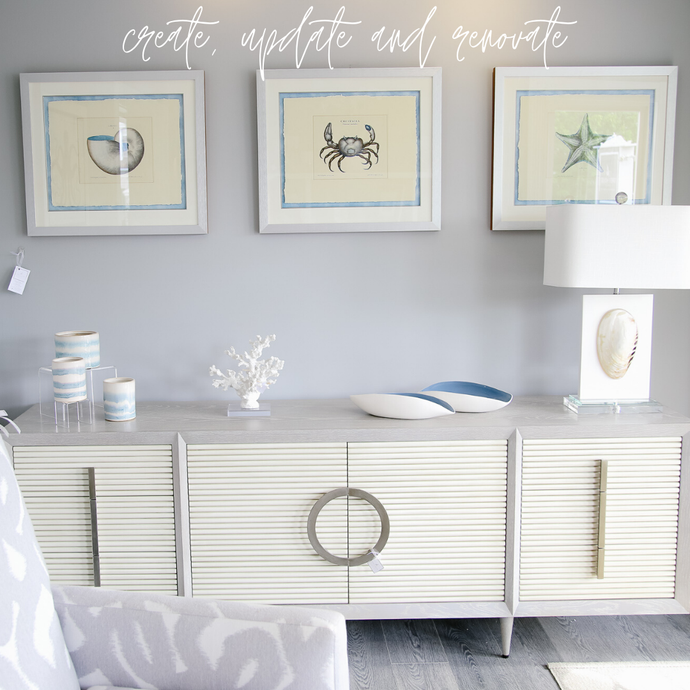 No one is used to living at home for 24 hours a day but living with 
the
 coronavirus has had many of us experiencing just that and it is clear that people are beginning to understand 
the
 importance of good design at home. Here at 
The
Grey
House
, we believe that everyone needs to have a place that makes them feel good, comfortable, and has a sense of belonging and wellness in their home. Think, Create - Update - Renovate!
Create- new spaces that were neglected or need to be repurposed, like that reading nook you always wanted
Update- with a much needed new sofa, rug or new wall art - we've included some inspiration below
Renovate - knock through walls or build walls to give you more space or more privacy for your new office now that you will be working from home more often.
Our advice at The Grey House is to size the opportunity of a slow summer season when you may have fewer visitors to make your home a reflection of you!
Lo Forti Fine Prints
 is a new featured artist to 
The
Grey
House
. We had 
the
 pleasure of meeting 
the
 father and son duo a few years ago. We were immediately drawn to 
the
 hand-colored prints and 
the
 many ways we could customize 
the
 prints. 
The
 selection in our store has been hand-picked and designed for us. We selected 
the
 prints, matting, frame, and even discussed where 
the
 silver leafing should be placed to create a series of contemporary and chic prints. Come see these beautiful prints in-person! 
-  NEW  LOCATION  - 
515 Route 28, Harwich Port, Ma 02646